Cost: Complimentary
Date: Thursday, October 19, 2023
Time: 1 pm EST | 10 am PST
Sponsored by: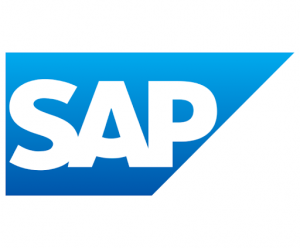 What will the professional services firms of the future look like? Will they have more freelancers and fewer employees? What proportion of their service lines will be delivered digitally?
This is a critical time for firms to embrace the current wave of emerging innovations. Cloud Computing, Artificial Intelligence, Machine Learning, Robotic Process Automation, and Digital Assistants are changing the game. Innovation, transformation, and application of intelligent technologies now allow firms to grow revenue without increasing headcount.
The digital acceleration we are experiencing or witnessing represents a once in a lifetime opportunity for companies in the Professional Services Industry. It is a defining moment for Professional services firms to either become a market leader or remain as an also ran in this highly competitive marketplace.
Disrupting the Rules
Customers expect services that are available anytime and anywhere and outcomes that will make their experience an outstanding one – where delivery is flawless yet simple, technology is intelligent and invisible, and privacy, security, and trust are assumed and assured. They don't want to be sold to or influenced. They want to be inspired, guided, educated, and helped; and they will remain loyal to and reward those companies that differentiate based on personalized experiences and outcomes.
Join us Thursday, Oct. 19, for a discussion exploring today's need to invest in the digital technologies that augment human capabilities and improve service delivery through expanded operational efficiencies that free up human ingenuity.
Consulting Magazine and SAP have assembled leading industry professionals to examine this issue in a roundtable format moderated by Consulting Magazine Director Michael A. Webb.
Featuring:
Moderated by Consulting Magazine Director, Michael A. Webb, this roundtable discussion will include industry experts, including:
Michalene Schechter, Finance Product Strategy, SAP Platform Architect, Accenture Global IT
Michalene Schechter is a director in Accenture's internal Global IT organization, where she is the SAP Platform Architect. Michalene sets the strategy and roadmap for how Accenture runs SAP internally and how SAP powers Accenture's Finance Reimagined Journey. She collaborates across our Global IT organization, with our Finance business, our Go-to-Market consulting team, and SAP to identify and architect solutions that provide value to our business. As a leading credential in the market, Michalene also partners with Accenture's Finance & SAP Consulting organization to showcase our internal case study as a first and best credential with other customers.
Justin Ladenburger, Vice President SAP Cloud Solutions BD at Rizing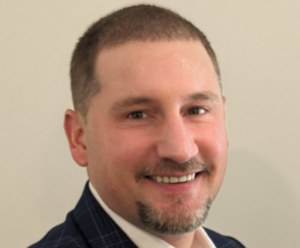 Justin Ladenburger is Vice President, Cloud Solution Center at Rizing.  He is responsible for Presales and Customer Engagement activities with the goal of maximizing value for our customers throughout their digital transformation journey. Justin has over 16 years of experience in delivering integrated ERP, GIS and Mobile solutions across a variety of industries in several countries; holding advanced roles from Solution Architect to Program and Project Manager. He is committed to building long-term relationships with customers by helping them maximize their investment in SAP. Justin holds a Bachelor of Computer Science and a Master of Business Administration.
Michael Liss, Vice President, Professional Services Industry, SAP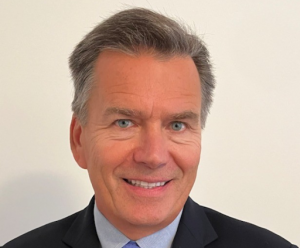 Michael Liss is a 20 year veteran of SAP and in his current role is responsible for managing the SAP "Go-to-Market" activities for the Professional Services Industry in North America. Michael works with many of the top Professional Services firms to ensure they understand the value that SAP solutions bring to this industry. In addition, Michael gathers requirements and needs for this industry and coordinates with the development organization to ensure SAP solutions are addressing the needs of this industry.
Prior to his current role, Michael was the Vice President for Industry Value Engineering for all Services Industries in North America. In addition, Michael has held roles as both an Industry Principal and Solution Engineer during his SAP tenure. 
Register Now!