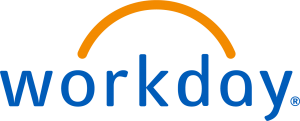 Consulting Magazine and Workday recently addressed an increasingly relevant concern for modern professional services firms – keeping up with digital transformation as they are utilized in our own operations.
We assembled three leading industry executives for a discussion on today's hyper-competitive environment, and the ability to make informed decisions – at light speed – across all operational functions of a client service organization.
While "digital transformation" may seem like an industry buzzword to some, to the informed, it is the seismic upheaval indicating where business-as-usual, must morph into business-as-science. Balancing the data, technology, and people formula is critical in the race to glean the most accurate and valuable information and cannot be miscalculated.
To continue reading, become an ALM digital reader
Benefits include:
Complimentary access to Consulting Magazine Online and digital edition
Bi-monthly digital newsletter delivered to your inbox
1 free article* every 30 days to Consulting Magazine's sister publications
Exclusive discounts on events and publications produced by ALM
Already have an account? Sign In