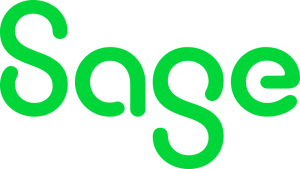 Consulting Magazine and Sage recently assembled two leading industry executives for an engaging conversation on the identification and use of KPIs to help professional service firms improve their operations.
The panel considered key elements of this topic during a discussion moderated by Consulting's Michael Webb on Tuesday, June 28. If you were unable to attend, you may register and access the webinar on-demand here.
What was learned during the discussion? Here is a brief recap of some of the key takeaways from the discussion:
First and foremost, the discussion quickly covered the importance of participation. Getting your team/timekeepers to enter time daily and accurately is paramount to the value of the data. We all know the old adage, "garbage in, garbage out." Ensuring time entry is done quickly and accurately is a crucial part of the equation. So, how does an organization strike a balance and motivate timekeepers to enter data – find best practices and reward them. Of note: The human result of the pandemic is the need for a better work-life balance. With little to no commutes, people are working long hours and not all time spent working is spent on billable tasks. People want and are demanding recognition for and receipt of credit for all of the "extra" work that is going into their workday, i.e. client expansion calls, and professional development activities.
Foundational metrics: Some people look for the best ratio or formula that will be a golden arrow for indicating future financial performance. The reality is that you need multiple points that work together that can tell the health of your business aspects (things like cash flow, project profit, utilization, etc) – Cash flow for business financial health, project profit for project performance, and utilization for team performance. Different metrics can tell different stories.
Set up your financial infrastructure in a healthy way. You don't need 100 different revenue GL accounts to get detailed tracking. Use transaction characteristics or tags that help properly "bucket" revenue. Plus, too many GL accounts hinders your ability to grow. The end goal should be a simple solution for putting cost and revenue in multiple buckets, and doing it in a way that can scale easily.
Where cash flow is considered, "DSO," or Days Sales Outstanding is important because it measures the number of days that it takes to convert sales into cash. "DPO," or Days Payable Outstanding is important because it measures the number of days that it takes to pay vendors. It is very important to understand how long it takes to get cash in and how long it takes to push cash out.
Relating to utilization and time tracking, beware of utilization vs project margin comparisons. They can be arch enemies. Utilization is an individual-based metric, and while it is a valuable PI, it may not necessarily be a KPI in these equations. Focusing on project margins may achieve the goals more effectively.
Thanks and appreciation for this valuable discussion go to our esteemed panelists:
Tania Zieja, CFO, Halloran Consulting Group, Inc.
Brian Siefkes, Sr. Director Professional Services, Sage
To continue reading, become an ALM digital reader
Benefits include:
Complimentary access to Consulting Magazine Online and digital edition
Bi-monthly digital newsletter delivered to your inbox
1 free article* every 30 days to Consulting Magazine's sister publications
Exclusive discounts on events and publications produced by ALM
Already have an account? Sign In