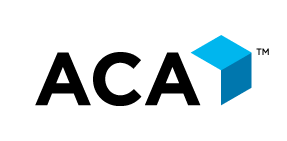 Combined firm will be known as ACA, bringing together two of the industry's most well-respected GRC solutions providers. The new firm will be positioned as a world-class platform for the financial services industry.
ACA Group and Foreside Financial Group, LLC, two of the leading providers of governance, risk, and compliance (GRC) solutions to clients in the financial services industry, today announced the completion of its merger, to become one of the largest providers of tech-enabled GRC solutions globally. Foreside's distribution business will be rebranded as ACA Foreside and will become a division under ACA. Genstar Capital, a leading private equity firm, is the lead investor in the combined business. ACA's current CEO Shvetank Shah will be the combined entity's CEO.
The combination of ACA and Foreside will bring together the industry's most experienced professionals to provide a full suite of GRC advisory, technology, managed services, analytics, distribution, and outsourcing solutions to the financial services industry. At the completion of the merger, the firm will have over 1,250 employees and 18 offices globally and will serve over 6,300 clients.
To continue reading, become an ALM digital reader
Benefits include:
Complimentary access to Consulting Magazine Online and digital edition
Bi-monthly digital newsletter delivered to your inbox
1 free article* every 30 days to Consulting Magazine's sister publications
Exclusive discounts on events and publications produced by ALM
Already have an account? Sign In