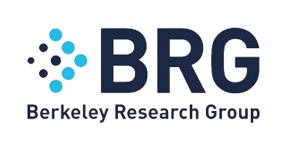 Global expert services and consulting firm Berkeley Research Group (BRG) has announced the appointment of Managing Director Mark Laber as the head of its New York Corporate Finance practice.
Laber, who has two decades of experience in restructuring advisory, will lead the operations of the office's 50-strong Corporate Finance presence and also assume the role of an overall leader of the 125-person New York office, which is part of the firm's broader presence in the city, covering practice areas from international arbitration to healthcare performance improvement.
Bob Duffy, Managing Director and co-head of BRG's Corporate Finance practice, said, "We are delighted that Mark is taking on this role. It is testament to the success he has enjoyed in his career to date and also to our ambitions in the New York market, as well as more widely, which Mark's energy and ambition will help us realize."
To continue reading, become an ALM digital reader
Benefits include:
Complimentary access to Consulting Magazine Online and digital edition
Bi-monthly digital newsletter delivered to your inbox
1 free article* every 30 days to Consulting Magazine's sister publications
Exclusive discounts on events and publications produced by ALM
Already have an account? Sign In