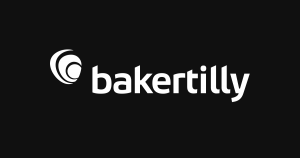 Advisory CPA firm Baker Tilly US, LLP continues its strategic combinations in the digital advisory space with the acquisition of Vanilla, a technology consulting firm that specializes in the sales, implementation and support of enterprise resource planning (ERP) software. The effective date of the acquisition is May 1.
The move benefits growing companies – from manufacturers and service industries to engineering and construction – looking to transform their critical business processes. Adopting digital ERP systems is a smart solution that enables seamless customer service, integrates information systems and, ultimately, drives financial results.
Vanilla's specialty is IFS Cloud, a single product that delivers class-leading solutions across Service Management, Enterprise Resource Planning and Enterprise Asset Management. Vanilla is an IFS Gold Channel Partner and the 2021 Channel Partner of the Year.
To continue reading, become an ALM digital reader
Benefits include:
Complimentary access to Consulting Magazine Online and digital edition
Bi-monthly digital newsletter delivered to your inbox
1 free article* every 30 days to Consulting Magazine's sister publications
Exclusive discounts on events and publications produced by ALM
Already have an account? Sign In