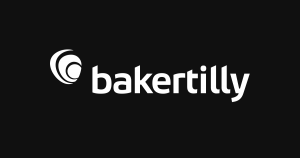 Advisory CPA firm Baker Tilly US, LLP (Baker Tilly) announced its intent to acquire West Virginia-based accounting and consulting firm Arnett Carbis Toothman, LLP (ACT) and its subsidiaries. The combination will be effective Nov. 1, 2021.
For 75 years, ACT has been serving clients in West Virginia, Pennsylvania, Ohio and throughout the U.S.
"ACT has top-notch talent, strong leadership and exceptional client relationships," said Jeff Ferro, Baker Tilly regional managing partner – Eastern and Central U.S. "We are committed to this region and excited for the possibilities this combination will bring."
To continue reading, become an ALM digital reader
Benefits include:
Complimentary access to Consulting Magazine Online and digital edition
Bi-monthly digital newsletter delivered to your inbox
1 free article* every 30 days to Consulting Magazine's sister publications
Exclusive discounts on events and publications produced by ALM
Already have an account? Sign In