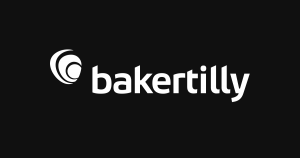 Advisory CPA firm Baker Tilly US, LLP (Baker Tilly) announced its intent to acquire New York-based Margolin, Winer & Evens LLP (MWE), one of the largest regional accounting and business advisory firms in the Northeast. The combination will be effective Nov. 1, 2021.
MWE has been serving New York clients and the greater metro area for 75 years. Their industry expertise in real estate, manufacturing and distribution is a great match with Baker Tilly's national practices and local teams.
"Metro New York is a strategic market for Baker Tilly positioned for continued growth and investment," said Jeff Ferro, Baker Tilly Managing Partner – Eastern and Central U.S. "We admire MWE for their deep roots in the community and their longstanding client relationships in New York and beyond."
To continue reading, become an ALM digital reader
Benefits include:
Complimentary access to Consulting Magazine Online and digital edition
Bi-monthly digital newsletter delivered to your inbox
1 free article* every 30 days to Consulting Magazine's sister publications
Exclusive discounts on events and publications produced by ALM
Already have an account? Sign In