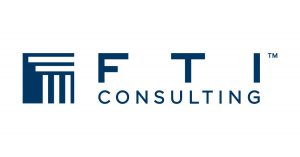 FTI Consulting, Inc. has committed to investment in its International Arbitration practice within the Economic Consulting segment with the appointment of Tara Singh as a Managing Director, based in Toronto.
Ms. Singh brings more than 15 years of experience specializing in the quantification of economic damages and the valuation of businesses and other assets, particularly in the context of complex commercial disputes, including breach of contract matters, intellectual property and securities fraud litigation, class actions and other financial disputes. She will continue to focus on these areas and will play a role in the future growth of the practice in Canada and across North America.
Neal Mizrahi, a Senior Managing Director and Leader of the Canadian Damages and Valuation practice at FTI Consulting, said, "FTI Consulting is home to the world's leading economic and financial consulting practice, and Tara's extensive experience, strong technical expertise and market reputation in Canada increases the depth and breadth of the team here. I am delighted that Tara has joined our growing practice of experts, and I look forward to working with her to continue providing clients with the highest levels of service and expert advice in North America."
To continue reading, become an ALM digital reader
Benefits include:
Complimentary access to Consulting Magazine Online and digital edition
Bi-monthly digital newsletter delivered to your inbox
1 free article* every 30 days to Consulting Magazine's sister publications
Exclusive discounts on events and publications produced by ALM
Already have an account? Sign In