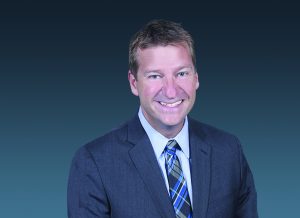 As the U.S. enters month six of the Covid-19 pandemic, several consulting firms are shifting from temporary playbooks to more strategic long-term solutions to longer-term remote work, rainmaking and assisting clients virtually. It's a challenge, for sure. But with no definitive end date in site, some of those early best practices are becoming more permanent standard operating procedure, both for clients and firms themselves. Consulting caught up with Keith Denham, Managing Principal, CohnReznick Advisory, to discuss how the firm is adjusting to the new normal in the age of Covid-19.
Consulting: What have been your biggest challenges as Managing Principal of CohnReznick Advisory during the Covid-19 pandemic? How would you say the firm is handing the pandemic?
Denham: I'd say that my team and I had to take the quickest 180 degree turn of my career—a big change of focus and a major shift in priorities to address immediate client needs. Instead of advising our clients on things like growth strategies, we suddenly needed to address workforce and workplace enablement to help them move forward towards "the next normal." This has included helping them reinvent their real estate strategies, identify new tech solutions that best align with their work cultures, upgrade their back-office systems and infrastructure to accommodate a virtual workforce, and help position their organizations for the office of the future. Today, as most of us have found, we are learning to make remote-work collaboration more personal, fostering a sense of community that once heavily relied on face-to-face meetings. This is happening not only with the industries we serve—from healthcare to commercial real estate to financial services─but within our own teams as well.
To continue reading, become an ALM digital reader
Benefits include:
Complimentary access to Consulting Magazine Online and digital edition
Bi-monthly digital newsletter delivered to your inbox
1 free article* every 30 days to Consulting Magazine's sister publications
Exclusive discounts on events and publications produced by ALM
Already have an account? Sign In