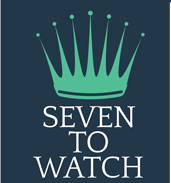 When it comes to Consulting's Seven Small Jewels award, there's nothing at all small about the number of nominations we receive for just seven winning spots. This year, for every winner more than 25 firms didn't make the cut. So, it would certainly stand to reason that many, many good firms were left on the outside looking in. Several of these firms stood out in the eyes of our editorial selection committee. For one reason or another, these seven didn't quite make the final cut this year, but they were considered, and fell just short, of being named one of the Seven Small Jewels for 2015. Rather, they made our Seven to Watch list for 2015 so we, and you, can keep an eye on them this year and in the future. Who knows? They may find themselves as one of next year's Seven Small Jewels. Stay Tuned.
1. Agility Solutions
Agility Solutions, a Denver, Colo.-based Operations Management and Financial Consulting firm, specializes in Profit Assurance services. Agility is keenly focused on the communications and energy sectors. The firm's model helps large companies find, capture and protect the money they've earned. That strategy netted Agility 48 percent revenue growth in 2014. In 2015, the firm is forecasting more than 40 percent growth. Agility uses what it calls a "success-based fee model" that allows clients to achieve a guaranteed ROI, sometimes achieving a return as high as 500 percent.
2. BlueLine Associates
Established in 2009, BlueLine Associates provides business process management services to transform people, process and technology. The firm transforms and improves process; supports implementation of IT systems, and creates information management systems and organizations. The Apex, N.C.-based IT firm, with a heavy healthcare concentration, more than doubled its revenue in 2014 and is forecasting even more robust growth for 2015. BlueLine Associates is predicting a whopping 135 percent growth rate for 2015.
To continue reading, become an ALM digital reader
Benefits include:
Complimentary access to Consulting Magazine Online and digital edition
Bi-monthly digital newsletter delivered to your inbox
1 free article* every 30 days to Consulting Magazine's sister publications
Exclusive discounts on events and publications produced by ALM
Already have an account? Sign In