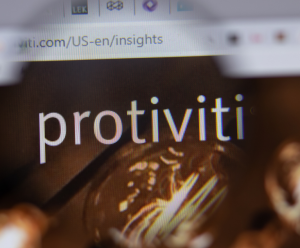 Nearly 1 in 3 executives anticipate their home country to transition to cashless business could be as soon as 2028.
Other key findings of the survey include:
Change in the monetary system will pose risks: 87% of business leaders expect at least a moderate increased business risk to accompany changes to the way they do business, and 89% are concerned about their ability to protect customer and client data in a digital-currency based future.
Business leaders are ready to embrace change: 87% of respondents are anticipating that digital currencies will have an impact on the business over the next 10 years, and two-thirds (64%) of executives are comfortable embracing digital currencies.
The U.S. dollar is here to stay: Despite changing systems, nearly 4 in 5 (79%) of respondents believe that the U.S. dollar will still be the dominant medium in 10 years' time.
Executives expect a cashless future as soon as 2028 and are preparing to embrace a new, digital currency future, according to the results of a new survey global consulting firm Protiviti conducted in collaboration with the University of Oxford. The survey is part of the newest installment of VISION by Protiviti, the thought leadership series that focuses on the future of money through 2033 and beyond.
An executive summary of the survey results is available here.
To continue reading, become an ALM digital reader
Benefits include:
Complimentary access to Consulting Magazine Online and digital edition
Bi-monthly digital newsletter delivered to your inbox
1 free article* every 30 days to Consulting Magazine's sister publications
Exclusive discounts on events and publications produced by ALM
Already have an account? Sign In