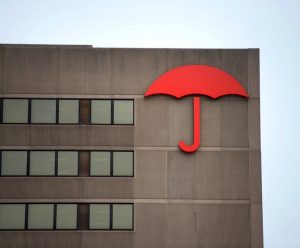 Results show fluctuating and emerging business risks, but cyber threats remain a leading concern.
The Travelers Companies, Inc. (NYSE: TRV) has released its 2023 Travelers Risk Index results, and for the ninth straight year, cyber threats were one of the top three business concerns among the 1,200 survey participants from small-, medium- and large-sized companies.
The threat of cyberattacks for professional service leaders is all too real with the survey revealing over a quarter (28%) of professional services industry have been victims of a data breach or a cyberattack. Knowing this, it is imperative that professional service leaders implement the proper practices to mitigate cyber risks and ensure they are prepared against any potential threats. Some of the report's other key findings showcased:
80% of professional services agree that cyber is an ever-changing landscape and it is challenging to keep up with all the latest information.
49% of professional services leaders are extremely or very confident that their company has implemented the best practices to prevent or mitigate a cyber event.
61% of professional services companies worry a great deal or some about a security breach—someone gaining unauthorized access into their computer system.
Of those taking the national survey, 58% said they worry some or a great deal about cyber, ranking it just behind medical cost inflation (60%) and broad economic uncertainty (59%).
To continue reading, become an ALM digital reader
Benefits include:
Complimentary access to Consulting Magazine Online and digital edition
Bi-monthly digital newsletter delivered to your inbox
1 free article* every 30 days to Consulting Magazine's sister publications
Exclusive discounts on events and publications produced by ALM
Already have an account? Sign In