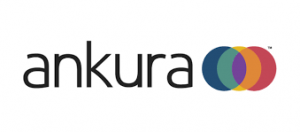 Acquisition adds transformative data and technology capability, enabling Ankura to bring advanced data analytics solutions to clients
Ankura Consulting Group, LLC, a global services and advisory firm, yesterday announced that it has acquired Noragh Analytics, a globally recognized leader in advanced data analytics and the enabling of machine learning and artificial intelligence to actionable use of complex data. Noragh delivers market solutions related to some of the world's most challenging business issues and further positions Ankura as a leading innovator in addressing the needs of clients both today and in the future.
The Noragh proprietary platforms gather both structured and unstructured data from internal and external data sources into comprehensive database networks. This enables a collection of information and data solutions that combine analytic and data management technology with artificial intelligence, machine learning and graph analytics to deliver an unmatched ability to transform business processes, address fraud and predict behavior, patterns and outcomes. The acquisition complements and expands Ankura's market-leading Data and Technology offerings and places the Firm squarely at the forefront of the application of transformative artificial intelligence and machine learning solutions for business and commercial application.
To continue reading, become an ALM digital reader
Benefits include:
Complimentary access to Consulting Magazine Online and digital edition
Bi-monthly digital newsletter delivered to your inbox
1 free article* every 30 days to Consulting Magazine's sister publications
Exclusive discounts on events and publications produced by ALM
Already have an account? Sign In