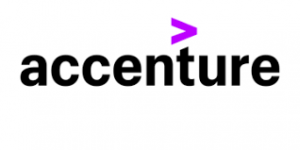 Accenture has agreed to acquire umlaut, an engineering consulting and services firm headquartered in Aachen, Germany. The move will significantly scale Accenture's deep engineering capabilities to help companies use digital technologies like cloud, artificial intelligence, and 5G to transform how they design, engineer and manufacture their products as well as embed sustainability.
The acquisition of umlaut will add more than 4,200 industry-leading engineers and consultants across 17 countries to Accenture's Industry X services, and expand the company's capabilities across a range of industries, including automotive, aerospace and defense, telecommunications, energy and utilities. Industry X combines Accenture's powerful data and digital capabilities with deep engineering expertise to offer clients the broadest suite of services for digitizing their engineering functions, factory floors and plant operations, improving productivity, speeding up the transformation of hardware into software-enabled products, and allowing for faster and more flexible product development.
"We predicted that digital would ultimately be applied at scale to the core of a company's business – the design, engineering and manufacturing of their products. And, for nearly a decade Accenture has been building the unique capabilities and ecosystem partnerships to combine the power of digital with traditional engineering services," said Julie Sweet, chief executive officer, Accenture. "COVID-19 has accelerated the need for companies to transform these core operations, and umlaut's leading and highly-specialized engineering services will enhance our ability to meet the accelerating demand and also continue innovating for our clients."
To continue reading, become an ALM digital reader
Benefits include:
Complimentary access to Consulting Magazine Online and digital edition
Bi-monthly digital newsletter delivered to your inbox
1 free article* every 30 days to Consulting Magazine's sister publications
Exclusive discounts on events and publications produced by ALM
Already have an account? Sign In