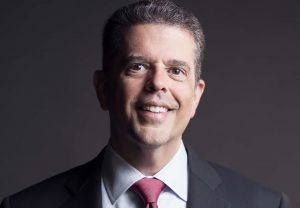 Alvarez & Marsal Taxand recently completed its acquisition of Denver-based Compensation & Benefit Solutions as part of its forward-looking growth strategy, and an opportunity to scale its executive compensation and benefits practice. The acquisition also enables the firm to gain a toehold in the burgeoning Denver market. Consulting caught up with Ernie Perez, Managing Director and A&M Taxand's Global Practice Leader to talk about the acquisition, how it adds to A&M Taxand's capabilities, and its future growth plans.
Consulting:  What made Compensation & Benefit Solutions an attractive acquisition target for Alvarez & Marsal?
Perez: Number one, it enhanced and leveraged our current compensation and benefits practice, we almost doubled it overnight from 20 to 40 people. Another is location. We had a small footprint in Denver, and expanding our footprint there was attractive on our end. Their practice, although based in Denver, is not just tied to the Colorado market, they have national clients and we found that very attractive. Those were sort of the driving forces behind the acquisition on our end.
To continue reading, become an ALM digital reader
Benefits include:
Complimentary access to Consulting Magazine Online and digital edition
Bi-monthly digital newsletter delivered to your inbox
1 free article* every 30 days to Consulting Magazine's sister publications
Exclusive discounts on events and publications produced by ALM
Already have an account? Sign In