L.E.K. Consulting

Type of Work: Pro Bono
Client: Zen Hospice Project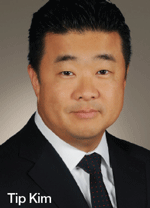 The Zen Hospice Project (ZHP) is a Buddhist-centered home for contemplative end-of-life care providing related services to the San Francisco community. It had its roots in assisting indigent patients afflicted with AIDS in San Francisco during the 1980s, and has subsequently expanded its reach to assist patients from all walks of life in dealing with the journey related to dying.
"They were at a crossroads," says Tip Kim, Managing Director and Partner as well as the head of L.E.K. Consulting's San Francisco office. "They had made a profound impact on relatively small number of people, and they were going through a generational change and were trying to figure out what impact they wanted to have in the evolving conversation of end-of-life care."
To continue reading, become an ALM digital reader
Benefits include:
Complimentary access to Consulting Magazine Online and digital edition
Bi-monthly digital newsletter delivered to your inbox
1 free article* every 30 days to Consulting Magazine's sister publications
Exclusive discounts on events and publications produced by ALM
Already have an account? Sign In