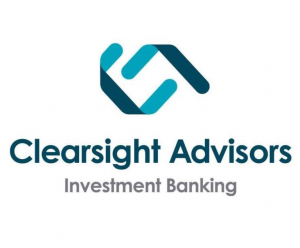 Clearsight Advisors, Inc. served as the exclusive advisor to Resources Connection, Inc. dba Resources Global Professionals (NASDAQ: RGP) on its acquisition of CloudGo PTE., Ltd. (CloudGo).
RGP is a global consulting firm and next-generation human capital management partner that focuses on co-delivery of enterprise initiatives typically precipitated by business transformation, strategic transactions, or regulatory change. Veracity, a digital transformation firm and wholly owned subsidiary of RGP, provides omni-channel end-to-end solutions to its clients and is a ServiceNow Elite Partner. Veracity's Asia Pacific (APAC) digital business will combine with CloudGo, a digital transformation firm and one of the fastest-growing ServiceNow Elite Partners. This business combination is designed to accelerate the expansion of RGP's digital services and solutions across the APAC region and provide expanded ServiceNow capability to serve the U.S. and European markets.
Joel Kallett, Co-Founder and Managing Director at Clearsight Advisors, added, "Working with the team at RGP was an absolute pleasure. RGP is an innovative leader in the consulting market leveraging a next-generation approach to talent. CloudGo helps strengthen their already impressive slate of digital capabilities to best serve RGP's global client base."
To continue reading, become an ALM digital reader
Benefits include:
Complimentary access to Consulting Magazine Online and digital edition
Bi-monthly digital newsletter delivered to your inbox
1 free article* every 30 days to Consulting Magazine's sister publications
Exclusive discounts on events and publications produced by ALM
Already have an account? Sign In