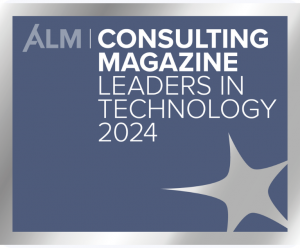 Previously known as Leading Women in Technology awards, submissions are now open to all and include categories for recognition of firm achievements in the technology sector.
The technology industry has grown at an exponential rate during the last two decades and become an increasingly inextricable element in achieving successful business outcomes. Consulting Magazine knows that this consulting sector has seen immense growth in the demand for experienced, knowledgeable and innovative professionals to guide companies through the highly competitive and ever-advancing world of technology.
In 2007 Consulting Magazine created the Leading Women in Technology awards as we witnessed the number of women entering the technology sector rise significantly. After 16 years, the concept was revisited, and it was determined that the time had come to include all management consulting professionals in the technology sector regardless of gender.
To continue reading, become an ALM digital reader
Benefits include:
Complimentary access to Consulting Magazine Online and digital edition
Bi-monthly digital newsletter delivered to your inbox
1 free article* every 30 days to Consulting Magazine's sister publications
Exclusive discounts on events and publications produced by ALM
Already have an account? Sign In