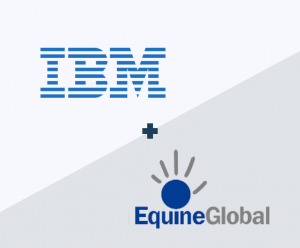 Acquisition to expand hybrid cloud and AI strategy consulting capabilities in Indonesia.
IBM has announced that it has signed a definitive agreement to acquire Equine Global, an Indonesian-based ERP specialist and cloud consulting services provider. The acquisition will extend IBM Consulting's resources and capabilities to help clients in Indonesia modernize their core businesses while advancing the company's hybrid cloud and AI strategy in the region.
Organizations are increasing investments in digital transformation services and applying technologies, like AI, to improve operations and create better customer experiences, and they are looking for trusted end-to-end advisors providing strategy, implementation and managed services to guide them on their digital transformation journeys. According to IDC, the push for digitization combined with a shortage of internal IT skills is driving Indonesian companies to rely on third-party service providers to achieve their digital transformation goals.
To continue reading, become an ALM digital reader
Benefits include:
Complimentary access to Consulting Magazine Online and digital edition
Bi-monthly digital newsletter delivered to your inbox
1 free article* every 30 days to Consulting Magazine's sister publications
Exclusive discounts on events and publications produced by ALM
Already have an account? Sign In