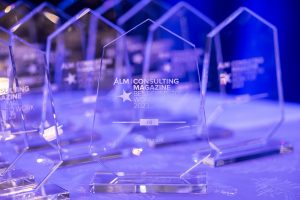 Systems Evolution Inc. (SEI) claims the top spot on Consulting Magazine's Best Firms to Work For list for the first time, a position held by Boston Consulting Group for the previous nine years. Greencastle Associates moved up one position from last year to occupy the No. 1 slot in the small firm category.
This year's roster of 51 honorees was divided into large (firms of 251+ billable consultants) and small firms (20-250 billable consultants) and includes a mix of familiar names as well as many making their first appearance. Honorees were announced at a gala dinner in NYC last week.
This year's expanded list of firms in the small firm category delivered 16 newcomers to the group. Additionally, Cognizant, Infosys and Tech Mahindra all made their debut in the large firm category.
To continue reading, become an ALM digital reader
Benefits include:
Complimentary access to Consulting Magazine Online and digital edition
Bi-monthly digital newsletter delivered to your inbox
1 free article* every 30 days to Consulting Magazine's sister publications
Exclusive discounts on events and publications produced by ALM
Already have an account? Sign In