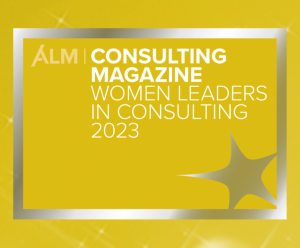 Consulting Magazine announces the honorees for the 2023 Women Leaders in Consulting awards.
The importance of women leaders in our profession is one of the reasons Consulting Magazine has sought to identify and recognize outstanding female leadership for more than 16 years.
The consulting industry has long been a male-dominated sector of professional services, but we have seen a marked swing in that statistic over the past two decades.
To continue reading, become an ALM digital reader
Benefits include:
Complimentary access to Consulting Magazine Online and digital edition
Bi-monthly digital newsletter delivered to your inbox
1 free article* every 30 days to Consulting Magazine's sister publications
Exclusive discounts on events and publications produced by ALM
Already have an account? Sign In