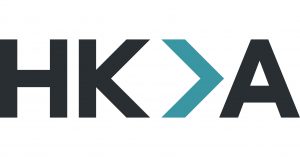 HKA has announced that James P. Roache has joined the firm as a principal in the Forensic Accounting Commercial Damages group in Chicago.
James has more than 36 years of experience in forensic accounting, criminal, civil and internal investigations and extensive testimony experience. During his career, he has conducted high-profile investigations, including bank fraud, embezzlement, advance fee schemes, mortgage fraud; corporate fraud; and public corruption and bribery. James has also investigated organized crime and violent groups; crimes against children (sex trafficking and child pornography); violent crimes; and international and local drug conspiracies. His investigation experience includes diverse fraud, money laundering and asset forfeiture/asset tracing, which is essential in the seizure and recovery process.
James also assisted agencies in improving their internal compliance programs by conducting risk assessments to identify vulnerabilities and promoting systems that enable the detection and prevention of fraud, waste, and abuse to mitigate the identified vulnerabilities. While stationed at the U.S. Embassy in Tel Aviv, Israel, he worked with the foreign government to assist with Mutual Legal Assistance Treaties (MLATs) and provisional arrest warrants, including participating in overseas investigations and interviews.
To continue reading, become an ALM digital reader
Benefits include:
Complimentary access to Consulting Magazine Online and digital edition
Bi-monthly digital newsletter delivered to your inbox
1 free article* every 30 days to Consulting Magazine's sister publications
Exclusive discounts on events and publications produced by ALM
Already have an account? Sign In