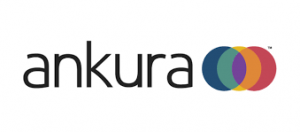 Ankura Consulting Group, LLC, an independent global expert services and advisory firm, has announced that it has acquired Newstate Partners, a premier global sovereign debt advisory firm.
Based in London, Newstate Partners is the leading advisor to governments, public sector institutions and creditors on public finance-related issues including debt restructuring and asset and liability management. Since its launch in 2009, the firm has become one of the most respected names in the industry. The Newstate team has three decades of experience and have advised more than 30 governments and been retained by parties-at-interest in around 50% of the external sovereign bond restructurings undertaken in the past 14 years. Their credentials include many of the currently active or very recently concluded sovereign debt restructurings, such as those in Sri Lanka, Zambia, Suriname and Chad.
"Newstate Partners is a market-leading firm with an outstanding reputation for delivering results, said Kevin Lavin, Chief Executive Officer of Ankura. Its expertise and experience advising governments, central banks and state-owned clients is second to none and a great complement to our government advisory services."
To continue reading, become an ALM digital reader
Benefits include:
Complimentary access to Consulting Magazine Online and digital edition
Bi-monthly digital newsletter delivered to your inbox
1 free article* every 30 days to Consulting Magazine's sister publications
Exclusive discounts on events and publications produced by ALM
Already have an account? Sign In