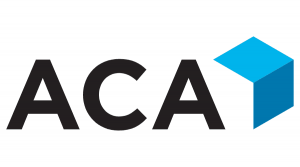 17-year BlackRock veteran to help drive growth and innovation
ACA Group, a leading governance, risk and compliance advisor in financial services, has announced the appointment of Patrick Olson as Chief Executive Officer and member of the Board of Directors. Olson succeeds former CEO Shvetank Shah, who had led the company since January 2020, and will serve as a Senior Advisor.
Olson brings 30 years of experience in financial services, investment banking and asset management. He joins ACA having previously held significant leadership roles over a 17-year career with BlackRock, the world's largest asset manager. Before BlackRock, he was a Managing Director with Merrill Lynch.
To continue reading, become an ALM digital reader
Benefits include:
Complimentary access to Consulting Magazine Online and digital edition
Bi-monthly digital newsletter delivered to your inbox
1 free article* every 30 days to Consulting Magazine's sister publications
Exclusive discounts on events and publications produced by ALM
Already have an account? Sign In