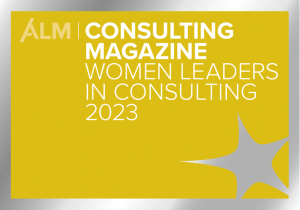 The nomination period for Consulting Magazine's Women Leaders in Consulting 2023 is open, but what you may not know is that three new categories have been added.
The three new categories are team/firm categories seeking successful women-led teams in DEI and ESG programming as well as firms doing the best job retaining female professionals.
So this year, not only will Consulting Magazine honor the leading women in our industry, but those firms and teams with successful female-led programs and initiatives will also be recognized for their contributions to the profession. View 2023 Women Leaders in Consulting categories here.
To continue reading, become an ALM digital reader
Benefits include:
Complimentary access to Consulting Magazine Online and digital edition
Bi-monthly digital newsletter delivered to your inbox
1 free article* every 30 days to Consulting Magazine's sister publications
Exclusive discounts on events and publications produced by ALM
Already have an account? Sign In