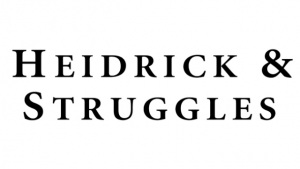 Acquisition deepens the firm's suite of culture and organization solutions
Heidrick & Struggles (Nasdaq: HSII), a leading provider of global leadership advisory and on-demand talent solutions, has announced it has entered into an agreement to acquire businessfourzero, a London-headquartered consultancy specializing in developing and implementing purpose-driven change. This acquisition will not only deepen Heidrick & Struggles' existing set of leadership advisory and industry-leading culture and organization solutions, but also accelerate the Company's ability to help clients drive successful business transformations by linking purpose and strategy to leadership and culture.
Demand trends demonstrate that executives are focused on purpose and culture now more than ever. Based on recent Heidrick & Struggles research, over 80% of CEOs that the Company surveyed globally cited culture as a key priority with two top reasons for this prioritization: to improve financial performance and to increase employee engagement. This high level of demand and focus has been accelerated by the pandemic's lasting impact on hybrid work, retention of top talent and the importance of linking purpose, culture and strategy for shareholders, employees and customers. Additionally, proprietary company data shows, when organizations get purpose right, every driver of organizational performance is more powerful within the organization.
To continue reading, become an ALM digital reader
Benefits include:
Complimentary access to Consulting Magazine Online and digital edition
Bi-monthly digital newsletter delivered to your inbox
1 free article* every 30 days to Consulting Magazine's sister publications
Exclusive discounts on events and publications produced by ALM
Already have an account? Sign In