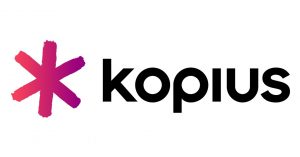 Rebrand to Kopius Launches New Full Service Dual Shore Digital Transformation Partner to Commercial and Public Sector Clients
March 20 marked the launch of Kopius, a dual shore digital solutions business co-located in Seattle and Buenos Aires. Kopius has been formed through the combination of Valence, a Seattle-based digital consulting firm, and the Latin American division of MajorKey, a Chicago-based technology services business. Both companies are part of The Acacia Group, specialist investors in digital transformation companies. Acacia is backing the formation of Kopius to service rapidly growing client demand for the exceptional dual shore digital consulting and delivery teams the combined business offers. MajorKey's U.S. business will remain focused on the Identity and Access Management market.
The launch of Kopius transforms the combined company's value to its commercial and public sector clients. It brings together a highly skilled team drawn from the U.S. and Latin America, capable of working at scale and speed to tackle complex challenges across the array of digital technologies central to effective enterprise transformation. Today Kopius supports nearly 100 U.S. commercial and public sector clients with more than 600 consultants, designers and engineers. Kopius delivers end-to-end capabilities across digital experience and strategy, technology solutions, and engineering and operational services.
To continue reading, become an ALM digital reader
Benefits include:
Complimentary access to Consulting Magazine Online and digital edition
Bi-monthly digital newsletter delivered to your inbox
1 free article* every 30 days to Consulting Magazine's sister publications
Exclusive discounts on events and publications produced by ALM
Already have an account? Sign In