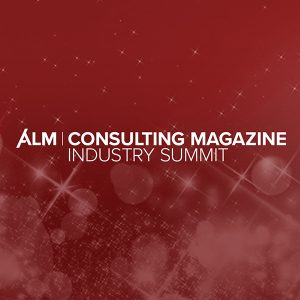 Consulting Magazine is pleased to announce a foundational event designed for the entire consulting industry.
The inaugural full-day summit, "Industry Waypoint: Disruption. Evolution. Response." will examine where our industry is positioned in the wake of dizzying change – what happened and what potentially lies ahead.
"More than any other business sector, the consulting profession is quick to assess its surroundings, the changing currents of client demand and the prevailing winds of market change–and rapidly adapt," said Consulting Magazine Director Michael Webb.
To continue reading, become an ALM digital reader
Benefits include:
Complimentary access to Consulting Magazine Online and digital edition
Bi-monthly digital newsletter delivered to your inbox
1 free article* every 30 days to Consulting Magazine's sister publications
Exclusive discounts on events and publications produced by ALM
Already have an account? Sign In