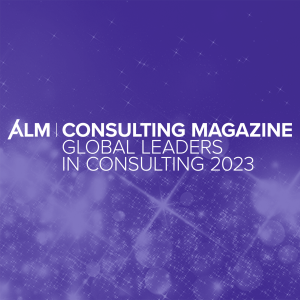 Consulting professionals from around the world gathered at the Waldorf Hilton in London Thurs, Feb. 16 to honor the 2023 recipients of Consulting Magazine's Global Leaders in Consulting Awards.
Consulting Magazine's mission has always been to highlight the very best in the consulting world. Since the Global Leaders program began in 2017 we have honored hundreds of professionals who lead the industry, and are pleased to once again gather in London to honor this year's recipients.
The 38 honorees for 2023 are leaders who have exhibited outstanding work ethic, service delivery and innovative thinking –setting themselves apart from industry peers and generating change, growth and success for their firms and their clients.
To continue reading, become an ALM digital reader
Benefits include:
Complimentary access to Consulting Magazine Online and digital edition
Bi-monthly digital newsletter delivered to your inbox
1 free article* every 30 days to Consulting Magazine's sister publications
Exclusive discounts on events and publications produced by ALM
Already have an account? Sign In