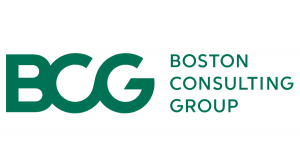 Boston Consulting Group (BCG), a leading global strategy consultancy has announced a deal to acquire Quantis, a pioneering environmental sustainability consultancy guiding many of the world's largest organizations on their sustainability transformation. The parties expect the acquisition to close later this month.
Quantis was founded in 2006 and has since grown to more than 250 environmental experts and transformation specialists primarily based in Europe and the US. The global consultancy has a proven track record of implementing a science-based, systems-level approach to accelerate sustainable business transformation to operate within planetary boundaries1. Quantis is recognized for driving innovative solutions to critical and diverse environmental challenges, from climate change and biodiversity loss to water scarcity, deforestation, and plastics pollution. Quantis will operate as a standalone business unit within BCG and will retain its brand and leadership team.
"Bringing together Quantis and BCG is an exciting step in strengthening our ability to help clients protect our planet and transform sustainably," said Christoph Schweizer, BCG CEO. "Many of the CEOs I speak to want to take action but are looking for the kind of deep expertise our Quantis team offers to solve their complex problems. I am proud to welcome this accomplished and passionate team to BCG."
To continue reading, become an ALM digital reader
Benefits include:
Complimentary access to Consulting Magazine Online and digital edition
Bi-monthly digital newsletter delivered to your inbox
1 free article* every 30 days to Consulting Magazine's sister publications
Exclusive discounts on events and publications produced by ALM
Already have an account? Sign In