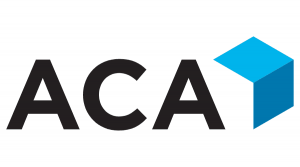 Acquisition of data specialist firm expands capabilities to offer first data analytics product.
ACA Group, a leading governance, risk, and compliance (GRC) advisor in financial services, has announced that it has acquired Ethos ESG, a provider of environmental, social, and governance (ESG) ratings data and software for financial advisors, asset managers, institutions, and investors.
This acquisition marks ACA's first analytics offering, which will be paired with ACA's ESG experts to form an integrated tech and advisory offering under the ESG Advisory practice. ACA's existing ESG Advisory practice supports with a range of programmatic needs for firms that integrate ESG into their business or investment activities. This currently includes advice and implementation support around strategy, policies/procedures, regulations and frameworks, training, and external reporting, among other areas. With Ethos, ACA's clients will now also be able to easily analyze investments and automate several elements of ESG reporting.
To continue reading, become an ALM digital reader
Benefits include:
Complimentary access to Consulting Magazine Online and digital edition
Bi-monthly digital newsletter delivered to your inbox
1 free article* every 30 days to Consulting Magazine's sister publications
Exclusive discounts on events and publications produced by ALM
Already have an account? Sign In