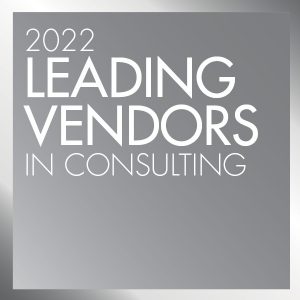 Consulting Magazine Launches Leading Vendors Survey
Each year, the consulting industry engages innumerable outside providers to assist with wide-ranging service needs such as HR, IT, PR, communications, cloud, analytics, security, recruiting, payroll and more. Consulting Magazine has established the Leading Vendors Survey to identify those service providers who excel to the point of becoming "go-to" and trusted partners, delivering the quality of service and support that helps outstanding firms build and maintain stellar reputations and provide the highest level of service to their clients.
The survey seeks direct input from firm decision-makers on matters of categorical excellence as well as relevant criteria and market elements which play a role in the ultimate selection process.
To continue reading, become an ALM digital reader
Benefits include:
Complimentary access to Consulting Magazine Online and digital edition
Bi-monthly digital newsletter delivered to your inbox
1 free article* every 30 days to Consulting Magazine's sister publications
Exclusive discounts on events and publications produced by ALM
Already have an account? Sign In