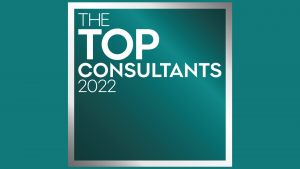 Consulting magazine is honored to announce the list of Top Consultants for 2022.
Formerly called The Top 25, being lauded as one of the year's Top Consultants is a distinction few achieve and many covet. Year in and year out, our Top Consultants differentiate themselves by their ability to innovate, deliver the highest levels of client service and affect positive change for their peers, their firms, and the industry.
With some 200+ nominations and only 33 honorees, it's no easy task to earn the honor.  Without question, Top Consultants distinguish themselves with their ability to deliver superior service to clients, adapt and innovate new products and industry practices, and make substantial contributions to their clients' and their firms' bottom lines.
To continue reading, become an ALM digital reader
Benefits include:
Complimentary access to Consulting Magazine Online and digital edition
Bi-monthly digital newsletter delivered to your inbox
1 free article* every 30 days to Consulting Magazine's sister publications
Exclusive discounts on events and publications produced by ALM
Already have an account? Sign In