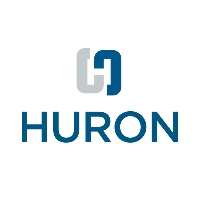 James H. Roth to step down as CEO effective Jan. 1, 2023 to become vice chairman on the Company's Board and will continue to serve clients on a full-time basis.
Huron's president and chief operating officer C. Mark Hussey appointed CEO and president of Huron effective Jan. 1, 2023.
Global professional services firm Huron (NASDAQ: HURN) has announced that James H. Roth will retire from his role as chief executive officer of the Company on Dec. 31, 2022, after a distinguished 20-year career with the Company, including having served 13 years as chief executive officer. He will become vice chairman on Huron's board of directors and continue in a non-executive capacity to serve clients across industries and enhance Huron's market presence.
To continue reading, become an ALM digital reader
Benefits include:
Complimentary access to Consulting Magazine Online and digital edition
Bi-monthly digital newsletter delivered to your inbox
1 free article* every 30 days to Consulting Magazine's sister publications
Exclusive discounts on events and publications produced by ALM
Already have an account? Sign In