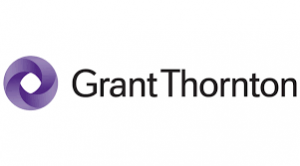 New survey from Grant Thornton LLP, reveals that many chief financial officers (CFOs) are preparing for a challenging 2022.
Grant Thornton's 2021 Q4 CFO Survey revealed a sharp decline in optimism. When asked about the U.S. economy, just 57% of CFOs have a positive outlook for the next six months — a significant drop from 69% in Q3. What's more, net pessimism almost doubled, from 11% in Q3 to 21% this quarter. The firm's latest survey also found 51% of CFOs expect a negative impact from the new COVID-19 variant.
CFO optimism was down sharply in Q4 due to concerns about inflation, supply chain, labor issues:
57% have a positive economic outlook for the next six months — a drop from 69% in Q3
52% cite increased focus on cash flow and liquidity
53% expect inflation to continue to impact their business for at least six months
68% predict their organization will see a shortage of talent in 2022
53% believe supply chain disruptions will have a negative impact on their business
When asked what actions they will pursue to address evolving disruptions, 52% of CFOs cite increased focus on cash flow, liquidity and bolstering cash reserves as their first choice. This is up from 35% in the 2021 Q3 CFO Survey. Another 43% of finance leaders are developing new or significantly updated disruption scenarios, while 27% are decreasing their forecasts for revenue and/or growth.
To continue reading, become an ALM digital reader
Benefits include:
Complimentary access to Consulting Magazine Online and digital edition
Bi-monthly digital newsletter delivered to your inbox
1 free article* every 30 days to Consulting Magazine's sister publications
Exclusive discounts on events and publications produced by ALM
Already have an account? Sign In