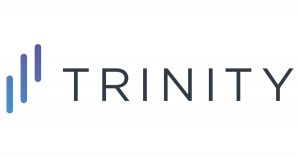 Acquisition Bolsters Trinity's Value, Access and Pricing Business
Trinity Life Sciences, a leader in global life sciences commercialization solutions, announced the acquisition of New York-headquartered CBPartners. The acquisition significantly scales Trinity's Value, Access and Pricing business, adding over 75 dedicated experts to the Company. This level of depth and breadth in market access gives Trinity a leading position in the life sciences industry. The combination of Trinity's commercial strategy and solutions, augmented by CBPartners' expertise in the value, access and pricing space, will better empower life sciences companies to commercialize their innovations and ensure access for patients.
"CBPartners' focus on global pharmaceutical pricing and market access issues will be enhanced by Trinity's commercial strategy heritage and real-world data," said Mónica Martín de Bustamante, CEO & Managing Director of CBPartners. "We are excited to offer the additional services in the Trinity portfolio – commercial strategy, launch planning, market research, forecasting, benchmarking, etc. – to our client base so we can develop stronger cross-functional strategies that demonstrate a product's value. It is exciting to be part of the Trinity team."
To continue reading, become an ALM digital reader
Benefits include:
Complimentary access to Consulting Magazine Online and digital edition
Bi-monthly digital newsletter delivered to your inbox
1 free article* every 30 days to Consulting Magazine's sister publications
Exclusive discounts on events and publications produced by ALM
Already have an account? Sign In