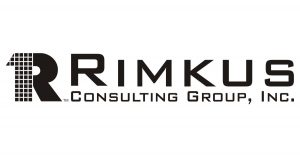 Rimkus Consulting Group, Inc. (Rimkus), a worldwide provider of forensic engineering and technical consulting services, today announced the acquisition of Sullivan Engineering (Sullivan), an industry-leading building envelope consulting firm. In line with the company's overall growth strategy, the acquisition continues to scale Rimkus' existing Building Sciences capabilities.
The acquisition serves to improve market position and scale building science capabilities to maintain standards in client service.
"Throughout this year, we've placed a large emphasis on growing our existing Building Sciences practice with the goal to provide more robust service offerings to clients. Sullivan's leading expertise in building envelope consulting makes them a highly sought-after company. We see in them the same level of commitment to client service that Rimkus strives for, making Sullivan a great partner moving forward," said Curtis Brown, Chairman and Executive Director, Rimkus Consulting Group, Inc.
To continue reading, become an ALM digital reader
Benefits include:
Complimentary access to Consulting Magazine Online and digital edition
Bi-monthly digital newsletter delivered to your inbox
1 free article* every 30 days to Consulting Magazine's sister publications
Exclusive discounts on events and publications produced by ALM
Already have an account? Sign In