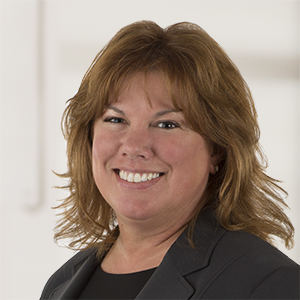 The pandemic has created some unprecedented challenges for businesses, and executives are spinning their wheels to make sense of our new reality. Crowe recently released Part II of its planned three-part Business Challenges Survey to get a sense of the biggest concerns C-suite executives, corporate board members, and other organizational leaders are experiencing at this phase of the pandemic. To dig into the survey findings, we caught up with Ann Lathrop, Chief Marketing Officer at Crowe.
Consulting: What prompted Crowe to conduct this research in the first place?
Lathrop: I think this kind of information we're finding is really allowing us to have rich conversations with our clients and prospects. In the middle of a pandemic when there's complete uncertainty, people are hungry for knowledge of what is going on in the market, you know, what is happening to people like me? We felt like we had a unique opportunity to survey our clients and provide some insights to all of them, and to be able to share that, as well as create rich conversations that we can have in ways that we can help with what everyone is going through.
To continue reading, become an ALM digital reader
Benefits include:
Complimentary access to Consulting Magazine Online and digital edition
Bi-monthly digital newsletter delivered to your inbox
1 free article* every 30 days to Consulting Magazine's sister publications
Exclusive discounts on events and publications produced by ALM
Already have an account? Sign In