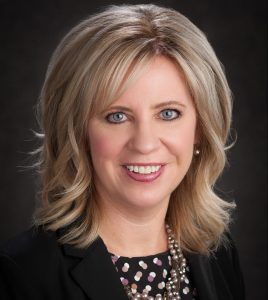 Considering we're still in the midst of a global pandemic with a lot of uncertainty ahead, healthcare consultants remain uniquely positioned at the tip of the spear as the industry finds its way through the "new normal". At a time like this, passing the reins of a firm's entire US healthcare practice is not something any firm would do without careful consideration. Deloitte recently announced it was tapping 30-year firm veteran Tina Wheeler to take over as its US healthcare lead. She's succeeding Steve Burrill, who's retiring after 37 years with the company. We sat down with Wheeler to talk about her priorities, goals, and what she sees as some of the biggest opportunities in healthcare consulting in these unprecedented times.
Consulting: You obviously have some big shoes to fill succeeding Steve Burrill after such a long tenure. What will be your initial focus in your new role?
Wheeler: Steve's decision to retire was a little bit of a surprise, a lot of partners decided to retire early given the situation with covid, so I was asked to step in. I've been the global and US healthcare audit leader for the past 7 years, so I've been working as part of Steve's team to help shape the landscape and focus on our strategy in the marketplace. I was lucky that I had that opportunity to work with Steve, these are definitely big shoes to fill.
To continue reading, become an ALM digital reader
Benefits include:
Complimentary access to Consulting Magazine Online and digital edition
Bi-monthly digital newsletter delivered to your inbox
1 free article* every 30 days to Consulting Magazine's sister publications
Exclusive discounts on events and publications produced by ALM
Already have an account? Sign In