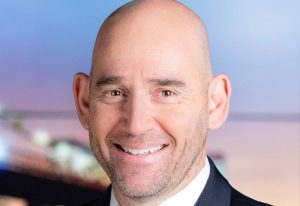 With businesses across sectors facing new challenges moving through the pandemic, the need to shore up operations has taken center stage. This takes many forms, from modernizing their front, middle, and back-office, seeking out new cost optimization opportunities, and adjusting their overall strategies to better weather the pandemic and the resulting financial crisis. To help clients navigate these and other challenges, KPMG has named Carl Carande as the firm's new Global Head of Advisory. We caught up with Carande to talk about his new role, how clients are coping with the sudden influx of change, and his plans for KPMG's Advisory practice.
Consulting: What will be your primary areas of focus in your new role?
Carande: I've been the vice chair of advisory in the Americas now for the last five years, and during that time I've also been on Mark Goodburn's global advisory executive team. We have a clear global advisory strategy, so my focus is going to be on continuing to accelerate the execution considering the new reality we find ourselves in. In doing that, we're not only accelerating our strategy, but also making sure we can continue to simplify our overall organization, make sure we get our own back-office components aligned, and making sure everything we do globally is actually focused on our clients.
To continue reading, become an ALM digital reader
Benefits include:
Complimentary access to Consulting Magazine Online and digital edition
Bi-monthly digital newsletter delivered to your inbox
1 free article* every 30 days to Consulting Magazine's sister publications
Exclusive discounts on events and publications produced by ALM
Already have an account? Sign In