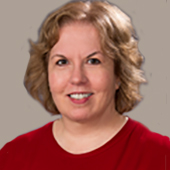 By Liz DeVito, Associate Director, Management Consulting Research
As the analyst behind ALM's research on talent and leadership consulting, I am always on the lookout for signs of market consolidation, new approaches to service delivery, and other such developments. The crop of consultancies that I follow never disappoint. No matter how often I think things really can't change that much from one year to the next, a whole new picture emerges from my conversations with consultants and their clients that proves me wrong. This is a very dynamic market and I see two forces transforming the competency.
The first is a fundamental change in the nature of talent management. What was once an annual planning exercise supporting the upward movement of people through an organization is now a continuous cycle of experimentation focused on calibrating the employee experience. This is made more complex by the fact that many organizations are designed around different types of operating models, each influencing the employee experience differently. There's no one-size-fits-all employee experience for companies providing a mix of products and services to consumers, businesses, and sometimes both. 
To continue reading, become an ALM digital reader
Benefits include:
Complimentary access to Consulting Magazine Online and digital edition
Bi-monthly digital newsletter delivered to your inbox
1 free article* every 30 days to Consulting Magazine's sister publications
Exclusive discounts on events and publications produced by ALM
Already have an account? Sign In