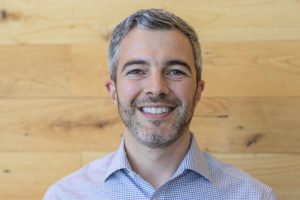 What are the main challenges keeping consultants up at night? The Predictive Index (PI) set out to answer that questions with its 2019 Annual Consultant Report. PI is a talent optimization firm that aligns business strategy with people strategy for results. Among the survey findings: Strategy and people consulting are king; consultants spend over half of their time on business development; the biggest growth blocker for consultants is measuring and proving ROI to clients; most consultants agree they can improve upon winning new business and building their networks; and, edging out the competition and increasing revenue are primary objectives. In April, PI conducted a survey of 152 consulting firm owners, senior managers, middle managers, and individual contributors. Consulting caught up with Lee Pichette, Vice President of Corporate Development for PI, to discuss the survey results.
Consulting: Can you tell me a little bit about the survey and why you launched it?
Pichette: It's the first of what will become an annual report. In my role here I recently started to focus on growing the network of certified partners that are generally management consultants or HR consultants that use PI as a way to enhance their talent offerings or offer a talent practice for the first time. I started to hear more and more about them needing to augment their business models. And when we went to look at what research was out there about the business models of consulting firms, we weren't able to find a lot of research, especially research that applied to firms with less than 50 employees. That's why we went ahead with this particular survey.
To continue reading, become an ALM digital reader
Benefits include:
Complimentary access to Consulting Magazine Online and digital edition
Bi-monthly digital newsletter delivered to your inbox
1 free article* every 30 days to Consulting Magazine's sister publications
Exclusive discounts on events and publications produced by ALM
Already have an account? Sign In