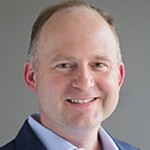 Technology and big data have dramatically transformed the strategic communications landscape. In the age of Twitter, where both good and bad news can travel the world in an instant, communications professionals need the latest digital tools in their arsenals. Consulting caught up with FTI Consulting's Brent McGoldrick, who was recently appointed as Senior Managing Director in the Strategic Communication segment, heading up a combined practice of Digital & Creative Communications and Strategy Consulting & Research.
Consulting: This is a return to FTI for you. What's changed?
McGoldrick: In many ways is FTI is a different and better company than when I was there last. There's much better integration around the go-to-market between the various segments, which frankly was part of the appeal of coming back. I saw the opportunity to combine a couple of practices, both within strategic communications, as well as better tether what we're doing to the things FTI does day-in and day-out. FTI sits on and processes a lot of data around law firms, regulators, portfolio managers and traders, and one of the things we're going to be tapping into on the communications side is who are these people, how do we communicate with them better, how do we put a message in front of them better, how do we measure outcomes more. Communications isn't just about press releases and investor roadshows. It's about identifying audiences, making sure we're putting compelling messages in front of those audiences, and then tying what we're doing to business outcomes, whether those are share price, or employee retention or reputation measures.
Consulting: Since you first started at FTI, has data become a more integral part of digital communications?
McGoldrick: No question. Just from an outcome standpoint there's much more of a focus on ROI and what we're getting for it, and you have to demonstrate that. If you look at the makeup of who communications officers or chief marketing officers are at Fortune 500 companies, they're increasingly coming from engineering or data backgrounds. Another is the platforms on which a lot of communications is happening. Social media is not just for teenagers and people in their 20s anymore, those platforms are now at a scale where a lot of business communication and information seeking takes place on them. So that requires a much more data-centric approach to communication.
There's also a lot more awareness, scrutiny and questions around what is good data versus bad data. So where that shows up is if you're going to try to convince a company they need to engage on a particular topic or issue as opposed to running away from it, you've got to show up with a business case but you also have to be crystal clear about how you're going to reach those audiences in a legally compliant way given the differences in terms of regulated data both with GDPR and in the US.
Consulting: What's changed for communications professionals in the age of the massive data breach?
McGoldrick: A single event, from a government investigation to a cybersecurity incident, to a charge of financial or personal mismanagement, used to take some time to work its way through the information bloodstream, if it was covered at all. Those things travel in an instant now. So the impact of those things in terms of the company and how it has to deal with it, how it should deal with it, and what the company can and can't say are the primary areas of concern. The reality is the C-suite of today is much different than even the C-suite of 10 years ago in terms of the issues that have to be navigated now. You can have a boycott of a product due to something the CEO says, and the C-suite now is increasingly dealing with that. It could be activist investors, changing behaviors of consumers, the C-suite now has to navigate all that. That benefits companies like FTI because you need that expertise around issues management in a complex world.
Consulting: What are some of the big consulting opportunities around data in strategic communications?
McGoldrick: The biggest one we're excited about is predictive analytics and reputational analytics as it comes to reputations. We have at least 5-6 years of historical data now that social media platforms have essentially achieved widespread scale, so now we can look at the patterns. What happens in terms of media coverage and social media dialogue among the audiences we care about in these types of events? What conclusions can we draw? So getting into not just weather reporting but also weather forecasting, identifying those patterns and levers where companies can and should engage based on data and trying to make some predictions about the future in terms of what that might look like.
Oftentimes in a crisis it's not enough to tell a company "hey this really bad thing just happened to you and I have data to prove it." They know. They're living through it right now. They want to know where it goes and what they should do about it, what expectations are and what that path looks like, and then break it down into its component parts and tell them which of these things they can affect, which they can't, and what role does communications play in that. That's the most exciting area to us and it's the model we're building from the communications side.
To continue reading, become an ALM digital reader
Benefits include:
Complimentary access to Consulting Magazine Online and digital edition
Bi-monthly digital newsletter delivered to your inbox
1 free article* every 30 days to Consulting Magazine's sister publications
Exclusive discounts on events and publications produced by ALM
Already have an account? Sign In