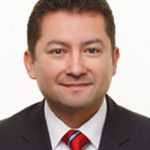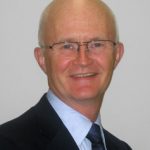 Since the inception of Bitcoin in 2009, crypto-currencies have dominated headlines, with investors and politicians alike trying to make sense of them. To learn more about how consulting providers are helping clients understand what impact blockchain technology can have on their functions and business models, ALM Intelligence's Senior Analyst Tomek Jankowski spoke with KPMG's Eamonn Maguire, Global Financial Services Lead for KPMG Blockchain Services, and Tony Alejo, Managing Director for the Management Consulting Advisory practice.
ALM Intelligence: In what ways is blockchain impacting CFOs?
Maguire: In general, we think that blockchain is going to arrive later for the finance function than it will for the middle and back offices. Other lines of business ultimately will adopt blockchain first with finance to follow. However, today there is a meaningful amount of work that is being done in supply chain and in the late stages of supply chain that affects the procurement function, and the procurement to-pay process. We are involved in a number of initiatives that address procurement to pay, this helps clients in driving better accountability against procurement standards and service level agreements. 
To continue reading, become an ALM digital reader
Benefits include:
Complimentary access to Consulting Magazine Online and digital edition
Bi-monthly digital newsletter delivered to your inbox
1 free article* every 30 days to Consulting Magazine's sister publications
Exclusive discounts on events and publications produced by ALM
Already have an account? Sign In