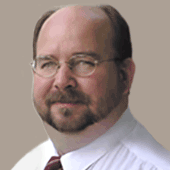 In 1861, the Lincoln administration faced a dilemma. A major continent-wide war was about to erupt, and the Union intended to utilize the many miles of railroad tracks for transport of both soldiers and supplies—a revolutionary and innovative use of transportation.
But there was a problem. While railroads had sprung up all over the Union in the years before the Civil War, they were mostly very local affairs, designed to get the goods of local industries to ports or to connect canals. There was no national railroad system, though rails criss-crossed the nation. Each rail company used a different gauge—the distance between rails. The Lincoln Administration worked with railroad companies to adopt and support the 4 feet & 8.5 inch rail gauge, creating today's standard for the U.S. and Canada. Railroads went on to play a decisive role in the Civil War.
Government regulation of new technologies is controversial but nothing new. The need for a standard national railroad gauge is a pretty straightforward concept that anyone can grasp. But what about more complex new technologies that impact people's lives?
To continue reading, become an ALM digital reader
Benefits include:
Complimentary access to Consulting Magazine Online and digital edition
Bi-monthly digital newsletter delivered to your inbox
1 free article* every 30 days to Consulting Magazine's sister publications
Exclusive discounts on events and publications produced by ALM
Already have an account? Sign In