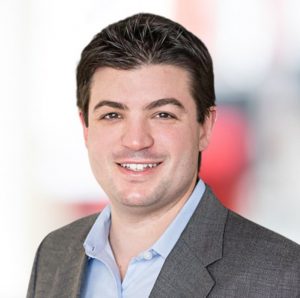 Matthew Merker, Senior Analyst, Management Consulting Research with ALM Consulting Intelligence caught up with David Schannon, Partner, Bain & Company to discuss the firm's Procurement Consulting Practice, including trends in the market, the impact of digitization and the next evolution of procurement consulting.
ALM Intelligence: Tell us about Bain & Co.'s  Procurement Practice?
Schannon: At Bain & Company, we believe that a company's external spend can be one of the greatest sources of value that is often not managed to full potential. Bain's procurement practice addresses this by helping companies transform their procurement functions to be more strategically focused, accelerating the procurement organization up the maturity curve and driving a step-change in value to the bottom line. We typically engage with CPOs, CFOs, and business unit leaders on transformational savings programs focused on improving spend holistically, using both "Buy Better" (price negotiation, supplier selection) and "Spend Better" (demand management, specification optimization, total system cost reduction) levers. We bring procurement together with finance and decision makers in the business to both optimize spend and ensure savings is tracked into budgets and in the P&L. We heavily emphasize capability building, setting our clients up to continue generating value over time, long after we are gone.
To continue reading, become an ALM digital reader
Benefits include:
Complimentary access to Consulting Magazine Online and digital edition
Bi-monthly digital newsletter delivered to your inbox
1 free article* every 30 days to Consulting Magazine's sister publications
Exclusive discounts on events and publications produced by ALM
Already have an account? Sign In