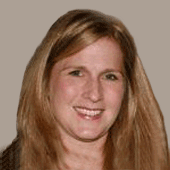 In our recent research, ALM Intelligence: IT Operations Consulting, we found that consulting firms are homing in on the need to reshape and transform the IT operating model. In fact, many consultants have said that there is more change in the last few years than they've seen over the last 10 to 15 years; with a clear digital agenda driving the need to change the more traditional stand-alone IT function into a tech function that is well-integrated across the enterprise deriving benefits of new technologies using different strategies and different skill sets.
Consultants we spoke with believe that over the next 3-5 years there will be a radical transformation of the role of the IT function and the role of the CIO; and that the emphasis should be on using technology operations as a key differentiator in complete alignment with overall business priorities and objectives.  We've seen the beginnings of this with the operational aspect of IT concentrating agility and speed with DevOps and lean organizations becoming the new normal.  But digital will now drive changes that holistically move the IT operating model to become more practical and sustainable.
Consulting firms are working with clients to reshape the IT operating model with varying approaches and capabilities: some bi-modal (maintaining back-end legacy systems for now while digitalizing front-end, customer-facing capabilities; some embracing digital across the entire enterprise; some technology neutral; some strategy through execution (including managed services); yet all acknowledge distinct change in the IT function and the evolving role of the CIO. There are usually several major legs of an IT transformation project including transforming the IT operating model, examining what the role of the CIO needs to be, and current workforce capabilities vs. future needs.
To continue reading, become an ALM digital reader
Benefits include:
Complimentary access to Consulting Magazine Online and digital edition
Bi-monthly digital newsletter delivered to your inbox
1 free article* every 30 days to Consulting Magazine's sister publications
Exclusive discounts on events and publications produced by ALM
Already have an account? Sign In