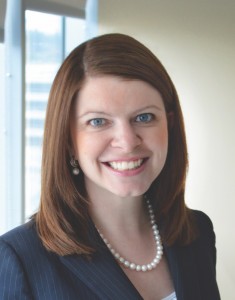 Sarah Petit MorganFranklin Consulting Excellence in Client Service 
It's a good sign that the client respects your expertise when they request you personally write a curriculum for their staff based on your work with them. That's exactly what MorganFranklin Consulting's Sarah Petit experienced, and she calls it one of her proudest moments of the past year.
"After four years of providing audit advisory support to my government client, they requested that I build a curriculum for officers and staff non-commissioned officers (NCOs) on the requirements and components of an audit and how to sustain an audit. It was a great honor to be recognized by my client for my expertise and entrusted to impart this critical knowledge to the financial management community," she says.
To continue reading, become an ALM digital reader
Benefits include:
Complimentary access to Consulting Magazine Online and digital edition
Bi-monthly digital newsletter delivered to your inbox
1 free article* every 30 days to Consulting Magazine's sister publications
Exclusive discounts on events and publications produced by ALM
Already have an account? Sign In