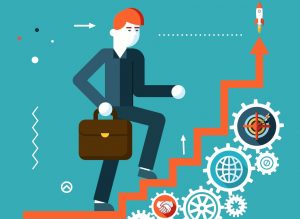 Working in the consulting industry provides a unique set of requirements and challenges, such as heavy travel schedules and compressed project timelines. That said, there are several often overlooked, or at best under-represented, benefits to a consulting career. Unfortunately, most job seekers are largely unaware of what these benefits are, unfamiliar with how to ask the right questions of a prospective consulting firm employer to help determine if these might be available to them, and do not know how to take advantage of them once on-boarded with their new consulting firm.
For job seekers considering consulting, understanding what to look for and where to find it can help ensure these often hidden benefits are given full consideration and enjoyed as part of a rewarding consulting career. For consulting firms in hiring mode, take note of these benefits to share with your hiring prospects/candidates.
Fast-Track Experience
One of the biggest benefits to a consulting career is the frequent and ongoing exposure to a variety of industries, business functions, and geographic markets. Just as a "dog year" is equivalent to seven human years, the experiences that those in the consulting industry are able to gain could arguably be comparable to "dog years" as well. The fact is that consultants are typically deployed on a number of engagements within a short period of time, and often each of those engagements can involve different industries, company sizes and company health situations. It isn't uncommon for a project with a $1 billion revenue health services provider to be followed by an engagement with a $7 billion industrial manufacturer, which may then be followed by an engagement for a $500 million divestiture from a telecom and media services client—all within a 12-month period—or less. This type of experience normally would only be gathered over 5 to 10 years in industry.
Accelerated Executive Development
This fast-track experience leads to a second benefit: accelerated executive leadership and presence development opportunities. Generally speaking, consultants have the opportunity to develop additional formal executive presence and leadership skills through training and support. Consulting firms know that their teams' leadership capabilities are expected to be top notch and as a result they typically invest heavily in this area. Formal training is not the only avenue for development with a consulting firm however. Such training is usually coupled with frequent opportunities to make strategic recommendations to client (and firm) executives.
While these opportunities may be small portions of a larger effort at first, consulting leadership is particularly adept at expanding opportunities to own and deliver more components of client recommendations and deliverables. This approach is in heavy contrast with the approach usually taken within industry, where such training and live delivery opportunities are usually much more difficult to come by, and may more typically only be available within very large corporations (1000's of employees, multiple billions of dollars in annual revenue).
Career Mentorship
Thirdly, ongoing career mentorship and development is abundant in consulting. While consulting firms sell knowledge and expertise they know that such capabilities generally are delivered via their people. For that reason, it is in a consulting firm's best interests to be sure their teams are provided myriad opportunities to grow and develop. Consulting team members that are consistently challenged and tested are individuals who are continually "sharpening the saw" of their business acumen, technical knowledge and industry experience and expertise. This makes for more effective teams, which in turn translates to project success and happy, repeat clients. How is the consulting firm approach in this area different from a company within industry?
Many consulting firms are more consistent and thorough in their approach to developing and supporting formal career coach or mentor relationships among their senior and junior staff members. Consulting firms also often devote more time and resources to the career development process, providing more formal support for career planning and fulfilment of career experiences than many companies in industry. In addition, consulting firms often drive accountability for staff development success throughout their managerial ranks, typically in a more robust fashion than within an industry company. These differentiators combine to truly show how important ongoing career mentorship and development is to the consulting firm culture and approach.
Relationship Development
Lastly, another overlooked benefit is the business development experience that is afforded to consultants as firms rely heavily upon the results of prior client engagements. Consultants are required to understand the basics of client relationship development early on and are encouraged to cultivate and develop those relationships with an eye to future sales. For many individuals, "sales" can be a term fraught with anxiety as visions of cold calls or meetings with endless parades of possible customers can come to mind. In consulting, the art of selling is often times much more gradual and can be heavily reliant upon delivering consistent, thoughtful and meaningful work on active client engagements.
As those client engagements typically involve daily interactions with business stakeholders at the client, each of whom is currently or may become a prospective end buyer of consulting services, there are many opportunities to engage in a soft sell, sometimes without even realizing one is doing so. This is often very different from the approach to sales in industry, which is typically very separate from the actual delivery of the product or service in question. Simply put, consultants have the opportunity to learn how to be effective sales people via constant teaming, thought partnership and engagement with their current and former client contacts, as well as with their networks as a whole.
While each of these benefits may all ostensibly be offered to industry employees as well, the approach and rigor that consulting firms take to each of these elements is unique. Understanding and being able to articulate these differences is helpful in convincing prospective new-hires that opting into a career in consulting over traditional industry roles is a cut above the rest. Being aware of these opportunities and asking for them by name is useful for candidates in determining what firm may make the most sense or be the best fit as well.
Adam Cummins is a director at Pace Harmon, an employee-owned business transformation and outsourcing advisory services firm providing guidance on complex transactions, process and operational optimization, and provider governance.